Match 21, Dharamsala, October 22, 2023, 02:00 PM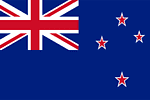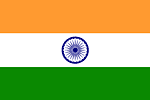 India beat New Zealand by 4 wickets
Best Batsmen
R
B
4S
6S
SR
Man of the Match
Mohammed Shami
India continue to keep ticking the boxes. Only one team remains unbeaten now and that is India. That is it from that game. Pakistan will take on Afghanistan on the 23rd of this month at 2 pm IST (8.30 am GMT) and join us early for the build up. Cheers!
Rohit Sharma says it is a good start to the tournament but the job is half done. Adds they are not thinking too far away but still enjoy the moment. Mentions Mohammed Shami took the opportunity with both hands, he has experienced and made the most of it. Tells Daryl Mitchell and Rachin Ravindra were batting well but credit to his bowlers to pull things back in the end. Reckons he is enjoying his time with Gill, they compliment each other quite well. On Virat Kohli, there is nothing much to say, he has been doing it for so many years, he has a calm head and thankfully, Kohli and Jadeja did the job. Tells their fielding was not clinical but this thing happens and will build on it. Ends by thanking the crowd for the support.
Tom Latham says they played reasonably well but didn't capitalize in the end with the bat. With the ball, they failed to take wickets. Reckons they were 30-40 runs short. Tells Rachin Ravindra and Daryl Mitchell had a fantastic partnership to set up for the last 10, credit to the Indian bowlers though. Tells Rachin Ravindra is a very positive person. Shares Virat Kohli is proactive, he is incredible in the run chase and it is very hard to stop him. Mentions they will work on a few areas and come back stronger in the next game.
Mohammed Shami wins the PLAYER OF THE MATCH. He says it was important to keep confidence high despite playing after a while. Adds he was enjoying the team's success from the sidelines and was always supportive. Reckons they bowled really well as a unit and is happy to be on top of the table now.
For the chase, India as usual started in an aggressive way with the skipper leading from the front. Both, Rohit Sharma and Shubman Gill fell in quick succession. Shreyas Iyer didn't make the most of the start but it was the stand of Kohli and Rahul that made the big difference. However, the eyes were on the master of the chase. King Kohli who once again stepped up for his team to chase the target against a really quality bowling attack. Virat Kohli calculated the chase well and took the game down the wire. He was batting on 95, almost ready to celebrate his ton but unfortunately got out. From the team's perspective, he did the job and credit to Jadeja for playing that silent assasinate role.
The way Indian bowlers pulled back in the last 10 overs have made a lot of difference to the score. New Zealand were looking for 300 at one stage, with Daryl Mitchell playing the anchor role, he didn't get much help from the other end. Credit to the bowlers though, India were tidy, keeping it tight throughout. Mohammed Shami was the pick of the bowler with a five-fer. Their fielding was not so clinical but it was the bowlers who made a quick turnaround.
There remains only one unbeaten team in this year's World Cup and it is INDIA. They have beaten the most dominating side till now comprehensively. Also, India have taken revenge for their loss in the 2019 World Cup. India will be mighty pleased with this win.
47.6
4
FOUR! Jadeja does it. Shorter and on middle, Jadeja pulls it through square leg for a boundary. No chance to stop. INDIA WIN BY 4 WICKETS.
47.5
1
On a length and on middle, Shami tucks it to square leg for a single.
47.4
W
OUT! GONE! VIRAT KOHLI IS OUT! HE IS OUT ON 95! What anti-climax. He has to wait for yet another day. Heartbreak all over the place at Dharamsala. Still, Virat Kohli walks back to a standing ovation. This is full and on middle, Kohli heaves and though that is it but one hand comes out and it goes in the air and to deep mid-wicket where Glenn Phillips takes it.
47.3
.
DOT BALL! Dharamsala is gearing up for the century. Short and on middle, Kohli pulls it to deep square leg but takes no run.
47.2
.
Fuller and outside off, this is dabbed to short third man.
47.1
2
TWO RUNS! Virat Kohli need five runs. India need five runs. Shorter and outside off, Kohli half-heartedly pulls it in the air and to square leg for a couple.
In over# 47
0
1
1wd
0
4
0
6
Trent Boult 60/1(10)
46.6
.
Of course, Jadeja was going to defend this one. Full and on off, this is blocked.
46.5
1
JUST ONE! Length ball on middle, Kohli flicks it through mid-wicket for a single.
Trent Boult and Daryl Mitchell having a conversation.
Must See
Et harum quidem rerum facilis est et expedita distinctio. Nam libero tempore, cum soluta...

Et harum quidem rerum facilis est et expedita distinctio. Nam libero tempore, cum soluta...