Match 20, Mumbai, October 21, 2023, 02:00 PM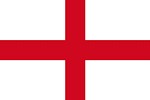 South Africa beat England by 229 runs
Best Batsmen
R
B
4S
6S
SR
Man of the Match
Heinrich Klaasen
That is it from this game. South Africa move to third with an excellent net run rate after the big win. Right then, time for two unbeaten teams to go against each other. India will take on New Zealand on the 22nd of this month. Join us at 2 pm IST (8.30 am GMT) and earlier for the build up. Cheers!
Aiden Markram says it was a fantastic all-round performance. Shares they knew England love to chase but it was a really hot day and made it hard for their bowlers. Reckons it was superb from Reeza Hendricks and he showed his experience today. On Heinrich Klaasen, says he is a destructive batter and he showed his ability. On Marco Jansen, he is having a great tournament and this game will give him a lot of confidence. Mentions it was good to bounce back after the loss.
Jos Buttler says they are disappointed and are really well beaten. Adds lot of things didn't go their plan in the first innings, he wasn't sure of Reece Topley's injury and a couple of players were not having a good day. Reckons 330-340 could have been a good score. Tells it was tough under the heat however the players still put in a good shift. Could have batted first. Mentions they wanted a good start with the bat but it didn't happen. Says there is no room for error now and have to win all games.
Heinrich Klaasen is the PLAYER OF THE MATCH. He says this is one of his best knock. Adds the heat sucks the energy out of him. England were physically under the pump but a couple of wickets got them back in. Reckons he talked with Jansen to just hang on for a while and tells this award needs to be given to him.  Tells they are playing good cricket and is happy that the players bounced back after their defeat against Netherlands.
South Africa couldn't have hoped for a more one-sided match than this. If to be honest, they wouldn't have dreamt of a score around 400 at all. Rassie van der Dussen and Reeza Hendricks gave a superb start and laid a foundation. South Africa did slowed down in the middle but the partnership of Heinrich Klaasen and Marco Jansen completely changed the game. The last 10 overs saw more than 130 runs come. Heinrich Klaasen scored an outstanding ton while Marco Jansen scored a blistering fifty. With the ball, they had the upper hand, Marco Jansen and Lungi Ngidi used the swing, Rabada and Gerald Coetzee too made the ball talk. A comprehensive win for the Proteas.
Till the 35th- 36th over of this game, the game was evenly poised. England were fighting hard to end the innings on a positive note. They would have taken a score of 330-340 but the script saw something else. Heinrich Klaasen and Marco Jansen were having some different plans. England bowlers were feeling the heat on the other hand. Suddenly, freebies started to flow and it didn't stop till the last breath. The game certainly looked over there. England looked done and dusted and while batting, there was no motivation left. As if, they were hoping than working on the chase. However, the last stand just made it clear that it was a belter pitch to bat on but England looked completely off in the chase.
That final partnership between Mark Wood and Gus Atkinson was the best thing to happen for England throughout the game. That stand has kept some respect to their name, not much but a bit of it. England have been absolutely trashed at Wankhede. This is not a performance of a team who are defending the title. Morale drowning performance and England have to pick themselves boldly from hereon.
21.6
W
OUT! GONE! That is enough says, Keshav Maharaj! Flat and around off. Gus Atkinson tries to cut but misses and it crashes the stumps. SOUTH AFRICA WIN BY 229 RUNS.
21.5
1
Brilliant effort from Rassie van der Dussen! On off. Wood goes downtown, gets more height and enough distance. Rassie van der Dussen at long off, sticks near the ropes, grabs with one hand but falls over. He does well to flick the ball back on the ground before touching the ropes. The replay confirms it is a clean effort. ONE.
21.4
6
SIX! This is pure entertainment. Tossed up on middle, Wood slog-sweeps it over mid-wicket for a biggie.
21.3
.
This is full and on middle, Wood mistimes his heave onto the pads.
21.2
6
SIX! This is not swing hitting but clear batting. Tossed up on middle, Wood skips down and tonks it over long on for a six.
21.1
4
FOUR! The crowd are enjoying but not South Africa! Flat and on middle, Wood makes room and slams it over covers for a boundary.
20.6
4
FOUR! This is some batting from Gus Atkinson! 18 off this one. Length and on middle, this is hammered down the ground for four.
20.5
4
FOUR! in the gap! A length ball, outside off, Gus Atkinson crunches it through covers in the gap for four.
20.4
.
Length ball, outside off, Gus Atkinson keeps it out.
Must See
Et harum quidem rerum facilis est et expedita distinctio. Nam libero tempore, cum soluta...

Et harum quidem rerum facilis est et expedita distinctio. Nam libero tempore, cum soluta...