Match 13, Delhi, October 15, 2023, 02:00 PM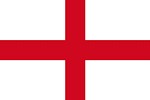 Afghanistan beat England by 69 runs
Best Batsmen
R
B
4S
6S
SR
Man of the Match
Mujeeb Ur Rahman
Right then, that's all from this game and this brings an end to an action-packed weekend. However, the action continues in the 2023 ODI World Cup on Monday, 16th October where Australia will take on Sri Lanka at the Bharat Ratna Shri Atal Bihari Vajpayee Ekana Cricket Stadium in Lucknow. The first ball will be bowled at 2 pm IST (8.30 am GMT) but you can join us early for the build-up as well. Till then, take care and goodbye!
The captain of Afghanistan, Hashmatullah Shahidi says that he is very happy along with the entire team as well as the entire country. He adds by saying that he gives a lot of credit to the opening pair as they set the stage and started the battle really well for the team. He also adds that they are seeing Mujeeb Ur Rahman as an all-rounder as he is batting really well and getting crucial runs for the team as well as picking up those important wickets. He ends by saying that the fans are very proud and they have the believe along with the guys in the team and they believe that they can do wonders in the World Cup.
England's skipper Jos Buttler says that it was a disappointing start to the game as Afghanistan were on top of their game. Credits Afghanistan as they were the better team today. Adds by saying that they bowled straight and at the stumps and were on song with the fielding. He also said that they were hoping more dew to come as a factor but that did not happen.
Mujeeb Ur Rahman is the Player of the Match for his exceptional spell. He says that its a proud moment for the team to beat the defending champions England. Adds that for spinners it is hard to bowl in the powerplay as there are only two fielders outside the circle and he has been working on it and its paying off. On the conditions, he says that there was no dew and that's when he was confident enough to get the wickets and push the opposition on the backfoot. He finishes by saying that this Man of the Match trophy is for the people back home who are suffering from the earthquake and he would like to dedicate his performance to those people of Afghanistan.
Earlier in the game, after being inserted into bat, Afghanistan were off to a flying start as Rahmanullah Gurbaz was quick to get off the blocks. His partner, Ibrahim Zadran, did not get much strike but was happy to play the second fiddle. Thanks to Gurbaz's entertaining innings, Afghanistan were able to put the pressure on England. At 114-0, Afghanistan were going along nicely, but once the opening stand was broken, the innings began to implode. Moreover, a mix-up resulting in the departure of Gurbaz made matters worse for them. Despite wickets falling at the other end, Ibrahim Alikhil carried on and showed immense composure to reach his third ODI fifty. Rashid Khan and Mujeeb's handy cameos in the back end of the innings propelled Afghanistan to over 280. For England, Adil Rashid was the pick of the bowlers, with figures of 3 for 42 from his 10 overs. Mark Wood accounted for two wickets, while Reece Topley, Liam Livingstone, and Joe Root had a wicket each to their name. Stay tuned for the presentation ceremony...
In their pursuit of 285, England were rocked early as Jonny Bairstow was dismissed in the second over. Their mainstay Joe Root departed for a low score as well, and England found themselves struggling at 33-2. Dawid Malan and Harry Brook got together with the aim of steadying the ship, but a loose shot by Malan brought an end to their rescue act. Jos Buttler got out cheaply as did Liam Livingstone and Harry Brook found himself running out of partners. Despite what was happening at the other end, Brook was unperturbed and England were in the game till he was at the crease. However, he got out on 66 and took him with his side's hopes. With two losses from three games, England have a lot to ponder ahead of their next game against South Africa.
Afghanistan have pulled off one of the biggest upsets in World Cup history and mind you, it is only the second win for them in ODI World Cups. Having finished with a daunting total on the board, Afghanistan needed early breakthroughs considering the arrival of dew under the lights. Fazalhaq Farooqi provided them with just that as he trapped Jonny Bairstow right in front with his very first delivery. His new ball partner, Mujeeb Ur Rahman backed it up and breached through the defences of Joe Root to pile the misery on England. In the middle phase, Mohammad Nabi, Naveen-ul-Haq and Rashid Khan brought their experience into play and were rewarded with wickets. Brought back into the attack, Mujeeb Ur Rahman accounted for Harry Brook and sealed the deal for Afghanistan. Towards the end, Rashid Khan went bang, bang and run through the English tail to script history for his side. Mujeeb Ur Rahman was the star of the show with three wickets while his spin partner Rashid Khan took three wickets as well.
What's a World Cup without an upset? We have had to wait for the first upset of this World Cup but here it is, Afghanistan have outplayed and stunned the reigning ODI champions, England to produce the biggest result in their history. They say sport has the healing power and we hope that this memorable victory for Afghanistan would be able to lessen the sorrows of those affected by the recent earthquakes in the country. As far as England are concerned, they have suffered their second defeat of the competition and their hopes of proceeding to the next stage now hang by a thread.
40.3
W
OUT! BOWLED'EM! All over for England! Who else but Rashid Khan wraps things up and takes Afghanistan to a historic victory. Ecstacy for Hashmatullah Shahidi and Co. as they pull off the biggest win in Afghanistan's history. Rashid Khan bowls it quicker through the air, full and at the stumps, Mark Wood makes room and tries to have a swipe across the line. He misses it altogether and sees the woodwork rattled. Rashid Khan sets off on a celebration as do the rest of his teammates. Afghanistan win by 69 runs!
40.2
1
Bowls a googly on a back of a length on middle and leg stump line. Reece Topley rocks back and pulls it down to long on for another single.
40.1
1
Bowls back of a length on the middle stump. Mark Wood gets onto the back foot and cuts it towards deep cover point for a single.
39.6
4
FOUR! Make that three boundaries in a row! Goe full does Fazalhaq Farooqi, slower and outside off, Reece Topley reaches out and fetches it from outside off. Drills it through extra cover for four more runs.
39.5
4
FOUR! Powered down the ground! Back of a length, on middle and leg, Reece Topley backs away and flat bats it past the non-striker. Absolutely nails the shot and picks up another boundary.
39.4
4
FOUR! Streaky but a much-needed boundary for England! Follows the batter with a fullish delivery, Reece Topley clears his front leg and swings through the line. Gets an inside edge that races to the fine leg fence for a boundary.
39.3
1
Takes off-pace, on a back of a length on leg. Mark Wood is too early into the stroke and chips it. Falls agonizingly into no man's land as the batters gets across for a single.
39.2
1
Hits a searing yorker on the off stump. Reece Topley gives himself ample room and squeezes it out to deep cover point for a single.
Must See
Et harum quidem rerum facilis est et expedita distinctio. Nam libero tempore, cum soluta...

Et harum quidem rerum facilis est et expedita distinctio. Nam libero tempore, cum soluta...