Match 10, Lucknow, October 12, 2023, 02:00 PM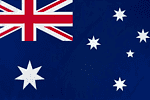 South Africa beat Australia by 134 runs
Best Batsmen
R
B
4S
6S
SR
Man of the Match
Quinton de Kock
Right then, yet another exciting day in the 2023 World Cup and we have witnessed yet another commanding victory from South Africa and in their last four outings against Australia (including this one), they have won by 100 or more runs - won by 134 runs here, 5th ODI in Jo'burg won by 122 runs, 4th ODI in Centurion won by 164 runs and 3rd ODI in Potchefstroom won by 111 runs. Anyway, plenty more cricketing action to follow as next up New Zealand take on Bangladesh at the M.A. Chidambaram Stadium in Chennai on Friday, the 13th of October. That game will begin at 2 pm IST (8.30 am GMT) but you can certainly join us for the early build-up to that game. Till then, take care and goodbye!
The skipper of South Africa, Temba Bavuma says that 311 was above par and feels that 290-300 would have been a par score. Mentions that he is glad that they lost the toss as they wanted to chase. Feels that his inning was scratchy and credits Quinton de Kock for the way he batted. Mentions that it was a near-perfect game. Reckons that they could have finished well with the bat. States that the bowlers have been under slack but they dominated the Powerplay and in the middle phase as well. Also says that it is important to acknowledge the batting effort. Feels that character was pleasing to see. Ends by saying that despite the win, they want to find ways to get better and better as a team.
Australia's captain, Pat Cummins starts by saying that Quinton de Kock batted really well and adds that they could not get a breakthrough. Feels that it was a chasable target but it was hard work with the bat at night as it zipped around more than it did during the day. Shares that if they want to be challenged in this competition, it is important to find a way in all conditions. Feels that there is not much that needs to be said as everyone is hurt. Adds that they will look to regroup and turn up for the next game at this venue. Ends by saying that he cannot pinpoint but there are a few things that need to be tidied up.
Time for the captain's interviews...
Earlier in the game, Pat Cummins won the toss and opted to field first on a track that no one was really sure how it was going to play. This decision did not work out well as the Aussies were made to toil in the field and didn't pick up a single wicket in the first 10 overs. Quinton de Kock carried his form from the previous game and gave his side the perfect start. There were runs for South Africa throughout the batting order and even only Aiden Markram was the other batter than de Kock to get more than 50 runs, the valuable contributions meant they breached the 300-run mark yet again. Australia weren't as much lackluster with the ball as they were in the field and dropped more than a few crucial chances. Glenn Maxwell was the pick of the bowlers as he picked up a couple of wickets and was miserly as well. They did pull things back slightly in the death but did concede an above-par total. Coming to the chase, it was just one-sided and for the first time since 1992, Australia have lost both their opening games of a World Cup.
Quinton de Kock is the Player of the Match for his fantastic knock of 109 runs from 106 balls. He says that it is a great win and adds that they assessed the conditions well. Feels that coming into his game, it was important to stick to our strengths. Shares that he and Temba Bavuma assess the conditions upfront and convey the message to the rest of the guys. Mentions that they thought that the score was above par. Adds that since he has played for Lucknow in the Indian T20 League, he knew that the wicket gets harder to bat in the second innings irrespective of the dew. States that it has been only two games so far and it is important not to get too ahead of themselves.
AUSTRALIA HAVE BEEN TIMID - These are words used by former skipper Aaron Finch and surprisingly it seems accurate given how they have played in these first two games. It was a very sedate start from openers Mitchell Marsh and David Warner with the former just itching to get a big hit away. Marsh didn't get his timing right and fell early after which Warner too gave away his wicket. The likes of Steven Smith and Josh Inglis soon followed them back to the hut and Smith in particular would be disappointed as he started off in fine fashion. Then came a big moment in the game which might not have mattered much but will certainly be talked about for at least a few days. Marcus Stoinis was knicked off down the leg side but seemed to have the glove with which the ball made contact off the handle of the bat but a frozen frame on the replays gave the indication that it might be in contact and the third umpire gave him out. There was one partnership between Marnus Labuschagne and Mitchell Starc but by then, Australia had already lost the game. In the end, they didn't even manage to cross the 200-run mark for the second game running and have their work cut out for the future games.
South Africa will be ecstatic with that win over the Aussies and quickly, the Proteas are becoming one of the teams to beat in this competition. They had the runs on the board and then under lights, the frontline pacers made excellent use of the new ball. Lungi Ngidi in particular was brilliant up top and gave nothing away and Marco Jansen complemented him well and even got the first breakthrough for his side. Ngidi soon got into the wickets and got rid of David Warner. From there, South Africa were relentless and Kagiso Rabada came in and picked up a couple of quick wickets to press home the advantage. Rabada went on to pick up three wickets in total. They had the opposition reeling at 70/6 and were always a wicket away from clinching victory. They had to wait for a bit but eventually, everyone got into the wickets column and rounded off a sensational victory.
ANOTHER HUGE WIN FOR SOUTH AFRICA AND THEY ARE LIGHTING UP THE WORLD CUP! They have thrashed five-time champions Australia by 134 runs and their stranglehold on Australia in ODIs in recent times gets even tighter with a fourth straight 100+ run win. The Proteas also now join the likes of New Zealand, Pakistan and India on four points with two wins from two games. As for Australia, yet another disappointing outing and they now join the likes of Afghanistan, Sri Lanka and Netherlands with two losses to start their campaign.
40.5
W
OUT! IN THE AIR AND GONE! Tabraiz Shamsi wraps up the innings! Offers flight and bowls it full, on off, Josh Hazlewood gets down on one knee and goes for a slog across the line. Does not get the proper connection and skies it high in the air. The ball goes only as far as short mid-wicket where Kagiso Rabada settles under the skier and completes the catch comfortably. Australia have succumbed to another defeat. South Africa win by a massive margin of 134 runs!
40.4
2
Fractionally short, around off, Josh Hazlewood goes back in his crease and pushes it wide of backward point. The fielder in the deep runs to his right and tidies it up. Hazlewood opens his account with a couple of runs.
Josh Hazlewood is the last man in.
40.3
W
OUT! CAUGHT! Tabraiz Shamsi has his first World Cup wicket and Pat Cummins' stay at the crease comes to an end. Tosses this one up nicely, full and around off, inviting the big shot. Cummins has not much to lose here and decides to thump it down the ground but doesn't quite get to the pitch of the ball. Cummins ends up lifting it down to long off where David Miller takes a safe catch. South Africa just a wicket away now from sealing the deal here.
40.2
1
Flatter one, pushed through on the leg stump, worked away past square leg for a single by Adam Zampa.
40.1
.
Swing and a miss! Gives it a lot more air and loops it up on off stump. Adam Zampa looks to back away and loft it over extra cover but the ball beats him in the flight and turn, going over the stumps.
Powerplay 3! South Africa are now allowed as many as 5 fielders outside the inner ring but with just 2 wickets remaining, Temba Bavuma might not even need extra fielders out in the deep.
39.6
1
At the stumps, on a length, Adam Zampa swings across the line but gets an inside edge that rolls to deep backward square leg for a single.
Must See
Et harum quidem rerum facilis est et expedita distinctio. Nam libero tempore, cum soluta...

Et harum quidem rerum facilis est et expedita distinctio. Nam libero tempore, cum soluta...